Corrective Healthcare Services
Chiropractic
Chiropractic has one of the largest primary health professions in Ontario is a noninvasive, manual healthcare discipline that focuses on the diagnosis, treatment and prevention of disorders related to the spine, pelvis, nervous system and joints. Millions of Canadians rely on chiropractic care every year to help them maintain a healthy and active lifestyle. A Chiropractor can design a program that may include manual therapy, spinal adjustments, joint mobilization and manipulation, modalities (laser ultrasound and electrotherapy), exercise rehabilitation, nutrition and lifestyle counselling. Read more about our techniques…
Massage therapy
Massage therapy is manual manipulation of soft tissues including muscles, connective tissue tendons and ligaments. The benefits of massage include pain reduction, reducing muscle spasm and muscle tension, improving blood flow and circulation two injured tissue, tissue healing, promoting relaxation, reducing stress, reducing pain and inflammation, and general overall well-being.
Corrective Healthcare in Scarborough provides highly skilled registered massage therapists who provide Swedish and deep tissue rehabilitation massage.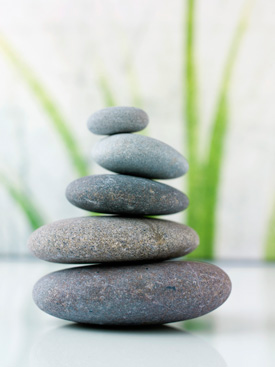 Physiotherapy
Physiotherapist improve patient's quality of life by promoting optimal mobility, physical activity and overall health and wellness. Our registered physiotherapist is skilled and improving and maintaining optimal physical performance, rehabilitating injuries and reducing the effects of disease on disability with therapeutic exercise programs and other interventions.
Physiotherapist can help with,
Arthritis
Asthma
Neck and back pain
Headaches and dizziness
Cardiovascular conditions
Chronic and acute pain
Post-surgical rehabilitation
Pregnancy related conditions
Developmental delay and paediatric conditions
Neurological conditions
Naturopathic Medicine
Naturopathic medicine is a distinct primary healthcare system that combines modern scientific knowledge with traditional and natural forms of medicine. The natural pathic philosophy is to stimulate the healing power of the body and treat the underlying cause of disease. Naturopathic treatments are individualized to the needs of the patient. Therapies include botanical medicine, clinical nutrition, homeopathy, traditional Chinese medicine, acupuncture, diet and lifestyle modification.
Acupuncture
Acupuncture is a system of complementary medicine that involves the use of sterile disposable needles to specific points of the body to alleviate pain and treat physical mental and emotional conditions. In Western societies and certain parts of the world acupuncture is explained using concepts of neuroscience where nerves, muscles and connective tissue are stimulated increasing blood flow and triggering the body's natural painkillers. Traditional Chinese medicine uses the 350 acupuncture points to balance the bodies energy meridians (Chi).
Osteopathy
Osteopathic manual practitioners use various manual assessment, treatment techniques and modalities to identify and ease restrictions, constrictions and pain, reduce swelling, improve tissue mobility and promote function and healing.  Treatment methods include soft-tissue manipulation, osteopathic articular (joint) technique, cranial osteopathy and visceral (organ) manipulation.  Want to learn more? Feel free to schedule a complimentary consultation with our Osteopathic practitioner.
Getting Started
We invite you to contact us to find out how we can help you on your health journey. Our team is here to help and support you and your health.
---
Corrective Healthcare Services | (416) 281-0640