Meet Dr. Olivier Abtan
Dr. Abtan Understands From Personal Experience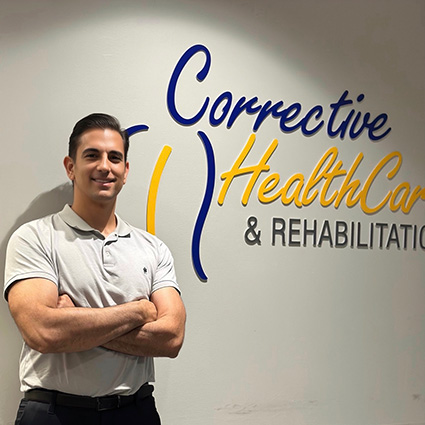 Dr. Olivier Abtan is passionate about helping his patients achieve their optimal health. He understands the needs and concerns of patients as he was once a patient himself. As a student research assistant at the University of Toronto his life took an abrupt detour when he was stuck by an SUV as a pedestrian.
His journey towards chiropractic began following surgery and treatment for multiple injuries. After waiting patiently for prolonged periods of time in numerous waiting rooms for only moments of time to see specialists, it was finally suggested that he try chiropractic.
Dr. Abtan's treatment approach is simple and effective: analyze the specific needs of his patients and tailor care to meet them.
The Road to Chiropractic
The treatment and impressive results he received changed the direction of his studies. He completed in Bachelor degree at the University of Toronto and graduated Summa Cum Lauda with clinic honours from the Canadian Memorial Chiropractic College in Toronto in 1996.
Dr. Abtan has been honoured of many awards including the Gilbert H. Young Memorial Award for the highest academic standing, the Philip and Laura Martin Nutritional Award and the Vern Welsh Memorial Award and the Rich Luck Award. He has been an instructor at the Chiropractic College, has provided wellness programming to many local companies and has appeared as a guest on Breakfast Television.
He has had the pleasure of treating professional athletes, dancers and performers but prides himself on providing the highest quality care to all individuals, seniors and families and to those involved in motor vehicle accident or workers compensation claims.
Dr. Abtan is an active member in good standing with the College of Chiropractors of Ontario (CCO).
How We're Different
Our new patient process involves a thorough history intake and examination in order to provide the patient with a diagnoses and treatment plan that effectively addresses the complaint and helps them reach their wellness goals. A comprehensive personalized treatment program is delivered that combines techniques of various disciplines, state of the art equipment and a personal interest in his patients lifestyle and health goals.
---
Dr. Olivier Abtan | (416) 281-0640