Meet the Corrective Healthcare & Rehabilitation Team
Dr. Olivier Abtan, Chiropractor
Dr. Olivier Abtan is passionate about helping his patients achieve their optimal health. He understands the needs and concerns of patients as he was once a patient himself. As a student research assistant at the University of Toronto his life took an abrupt detour when he was struck by an SUV as a pedestrian. His journey towards chiropractic began following surgery and treatment for multiple injuries. More about Dr. Abtan»

Dr. Saiera Alam, Chiropractor
Dr. Alam believes it is important to incorporate up-to-date, evidence-based knowledge to provide safe and effective treatments that is individualized for her patients. She enjoys works in a partnership with her patients to improve their health and well-being. More about Dr. Alam»

Dr. Jhoana Flores Belen, Naturopath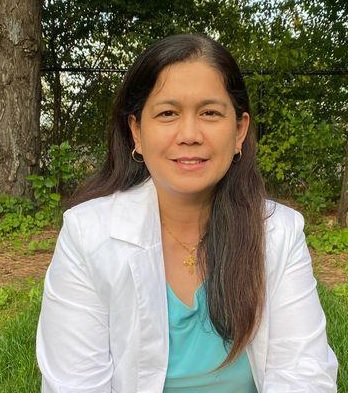 Introducing Jhoana Flores Belen, a licensed Naturopathic Doctor in good standing and registered with the College of Naturopaths of Ontario. She is also an active member of the Ontario Association of Naturopathic Doctors and the Canadian Association of Naturopathic Doctors.
Jhoana graduated from the University of the Philippines with a Bachelor of Science degree in Biology majoring in Cell Biology. Her passion and dedication pursued her
to study Medicine. After graduation, she worked as a general practitioner in different hospitals. She participated and volunteered in various medical missions in the Philippines providing free medical care and check ups especially to those in need. Before moving to Canada, Jhoana was a Municipal Health Doctor in the province of Alaminos, Laguna Philippines. She delivered basic health services and provided as a primary contact with continuous care toward the management of patients' health. Jhoana studied the Medical laboratory technician program at Medix College in Scarborough and graduated with honours. She worked as a Medical screener for healthy volunteers at Pharma medical research company and as a Medical assistant at One care medical clinic.
Upon learning about the Canadian College of Naturopathic Medicine in Toronto, her keen interest in the natural forms of medicine pursued her to study and obtained her degree of Naturopathic Doctor. Her integration of conventional knowledge and skills with Naturopathic medicine will help to identify all health concerns and address the physical, lifestyle, environmental, mental and emotional aspects of health. Jhoana believes in the healing power of nature and the innate ability of our body to heal itself. She uses a variety of natural therapies including Acupuncture, Traditional Chinese Medicine, Botanical medicine, Lifestyle counselling and modification, clinical nutrition, Hydrotherapy, Homeopathy and various supplements in treating her patients. She also obtained a certification in Facial rejuvenation acupuncture.
Away from work, Jhoana spends quality and precious time with her family. She is the youngest among five siblings. Married to Michael and blessed with 3 children MJ, LJ and Johan. Trying to keep balance everyday so as to fulfil and manage her daily routine at home, work, children's school activities and continuing education.

Nathan Zhang, Registered Massage Therapist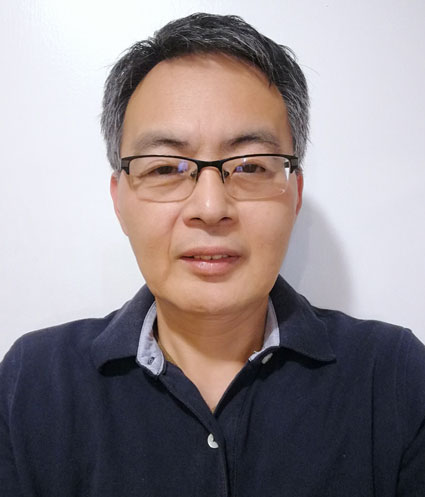 Aimin (Nathan) Zhang is one of our outstanding team members at Corrective Healthcare.
Nathan is an accredited Registered Massage Therapist (RMT) with rich experience in delivering accurate assessment and quality therapeutic massage service for rehabilitation, pain management including self-care and remedial exercise guidance. Skilled in discomfort relief with tailored relaxation/Swedish, deep tissue, sports, hot stone massage techniques and craniosacral therapy, etc.
By focusing on the details of his patients concerns Nathan addresses each issue with his professional hands-on touch. He has therapeutically treated a variety of dysfunctions – body pain, soreness, stiffness, weakness and other conditions caused by accident, overuse, pinched nerve, other diseases or sedentary lifestyle on the head, neck, shoulder, back, hip, and limbs.
Nathan welcomes the opportunity to care for everyone he meets at Corrective Healthcare. Book an appointment today!

Monique Miller, Registered Massage Therapist
Monique has returned to our office after long pandemic absence and we couldn't be happier!

Johanna Liu, Registered Massage Therapist
A warm welcome to Johanna! Her years of experience and compassion make her an exciting addition to the Corrective Healthcare team. Stay tuned for more information.

Registered Massage Therapist
Stay tuned! New associate coming soon!

Ilan Krishnamurthy, Registered Physiotherapist
Ilan has joined our team and is registered with the Ontario College of Physiotherapists and holds a Bachelor of Physiotherapy (2006). He has years of experience in treating a wide range of musculoskeletal, sport, motor vehicle accident and WSIB injuries with manual therapy, modalities, bracing, individualized exercise and rehabilitation programs. He believes that a combination of hands-on therapy, individualized exercises and providing patients with education to promote their own recovery is the key to success.

Andrea Goldberger, Registered Acupuncturist & Osteopath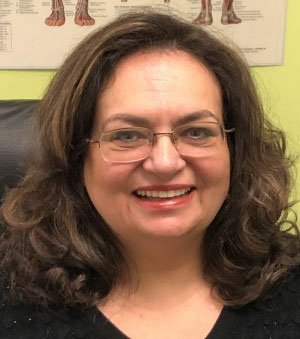 Andrea Goldberger is an expert in Acupuncture and Osteopathy. She is the recipient of the Canadian Public Health Contribution Award in 2014 for outstanding services within the field of Public Health. She believes in personalized treatments to improve, re-balance and maintain overall health and well-being by focusing on the root cause of disease and discomfort. As an Osteopathic Manual Practitioner, Andrea uses gentle manipulative techniques such as pulse, stretch and mobilization of muscles and soft tissues.
She has experience in treating migraines, TMJ, tinnitus, sciatica, low back and neck pain, pelvic floor dysfunction, shoulder and arm conditions, carpal tunnel and pregnancy related conditions. Andrea is a Registered Acupuncturist with the College of Traditional Chinese Medicine Practitioners and Acupuncturists of Ontario. She uses a Traditional Chinese Medicine approach to Acupuncture. She also offers as an alternative a no-needle acupuncture approach using Laser Light therapy.